This is a Sponsored post written by me on behalf of Sharper Image for SocialSpark. All opinions are 100% mine.
Are you an overworked mom? Tired of picking Cheerios out of the carpet, and out of your hair? Sick of looking at that pile of laundry that sits in the corner, mocking you, when day after day you don't have time to wash it? Are your dust bunnies evolving into dust elephants? I know how you feel ladies! Whew, the past few months around here have been madness – Abby's seizures, and all of the travel to Seattle for appointments, partnered with the busy holiday season, and a very hetic blogging and business schedule – it all has combined to leave me super stressed out. So, join me in adding these three gadgets to your list to Santa, and look forward to some time to relax very soon….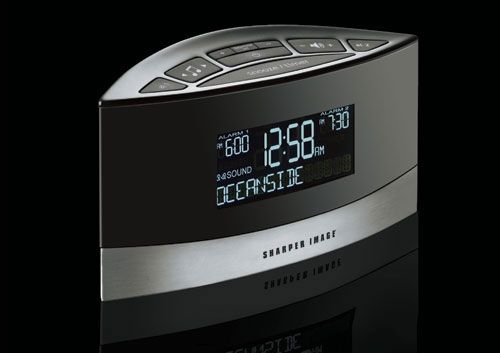 Start your day with the soothing sounds of rainfall, or other theme of your choice – when you wake up with the Sound Soother as your new alarm clock! It has dual settings, an extra large display, and a brushed metal finish that looks sleek and modern in any bedroom. Much better than a blaring beep from a cell phone alarm, right?
During the day, when you need help staying centered, and in a good mood – even when the daily chaos gets into full swing – use your Bluetooth Speaker to wirelessly connect to your laptop, smartphone, or tablet – and listen to your favorite feel-good tunes while you tackle that pile of dishes, or mop the floors. Heck, even paying bills is a little better when you've got some rockin' tunes in the background, right?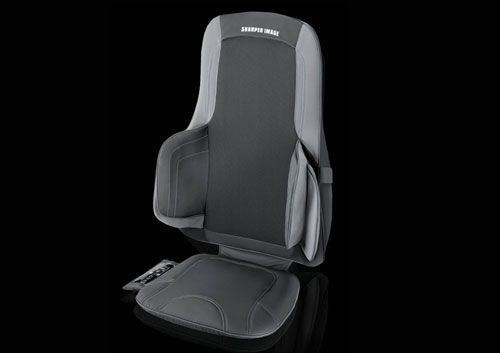 Then, to relax at the end of the day, what's better than a Back Massager that fits onto your favorite chair, to give you Spot Shiatsu and soothing heat? All with an easy to use touchpad control. In my house, it's hard enough to get the Mister to take out the garbage each evening – good luck getting him to give me a back massage too! Lol. So this is definitely at the top of MY list this year.
What's on YOUR Christmas list this year?
Are you adding one of the great options to your list to Santa? What other cool gadgets help you keep your energy up to get through a hectic day? What helps you relax before bed? Share your favorite gift ideas with me in the comments!
{Are you a blogger who'd like to partner with great brands like this too? Join SocialSpark today!}