This post brought to you by Green Mountain Gringo all-natural chips and salsa. The content and opinions expressed below are that of Sunshine and Sippy Cups.
What does tastefully crafted mean to you? Is it a delicious family recipe passed down for years? Brewing your own beers or canning your own homegrown produce? Or maybe a favorite store-bought product… something that's all natural, gluten-free, non-GMO, and fits into a vegetarian diet too? Those all sound #tastefullycrafted to me!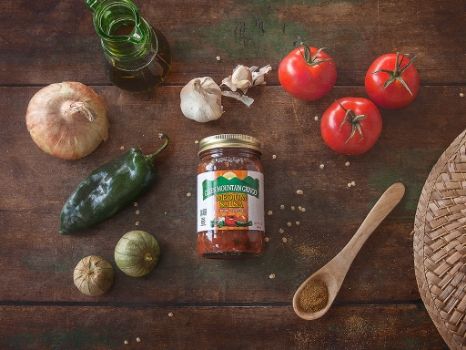 Right now Green Mountain Gringo, an all-natural craft salsa made right here in the US, in Winston-Salem, NC, is running a contest to celebrate what tastefully crafted means to you – since that's the perfect description of their own products! By submitting a photo to their Facebook wall or on Instagram, using the #tastefullycrafted hashtag, you'll get entered to win a trip for two to the Great American Beer Festival in Denver. How cool is that, right?